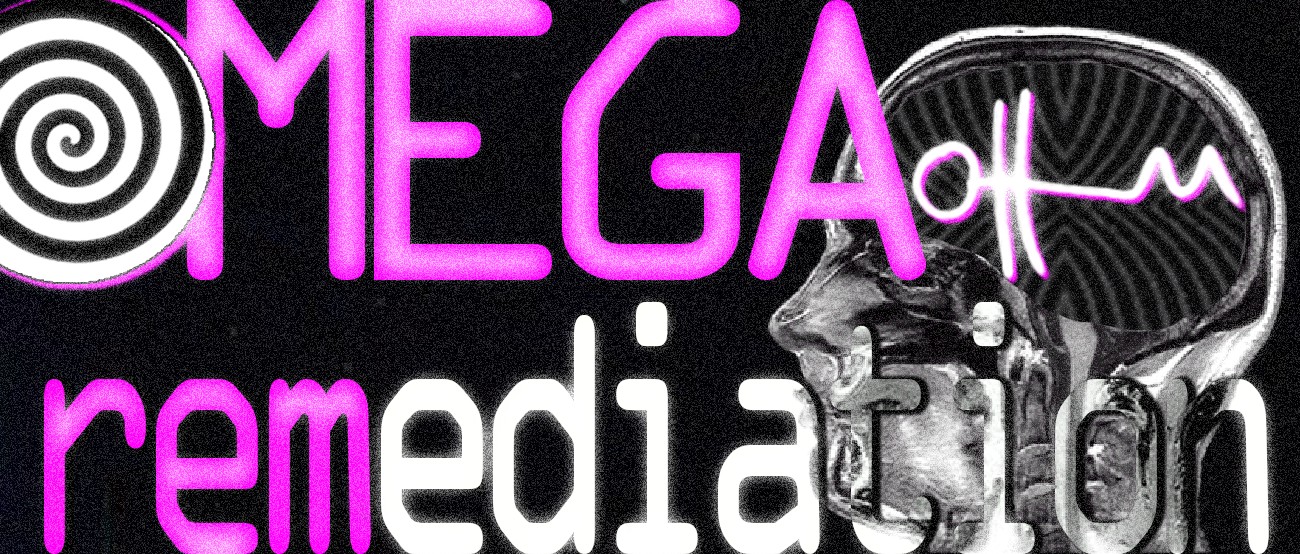 SOLD OUT Remediation // Thursday, September 14, 2023
THURSDAY IS SOLD OUT BUT YOU CAN STILL GET TICKETS FOR WEDNESDAY.
Are you tired of feeling stuck in your life? Are you struggling to find the motivation and inspiration to Comply, Add Value, and Redeem? Do you feel like you're not living fully? Well, my friend, you're not alone. Countless people just like you are searching for answers to break free from the static hum of Tranquility. But the good news is, there is a solution.
Introducing the revolutionary self-help program that has transformed the lives of Bots everywhere. With our proven techniques and strategies, you'll learn how to unlock your full potential and live the life you used to always dream of — even if you don't remember what that was.
Remediation is the secret to glitching your ThotBot. These meditative sessions are proven to begin your journey on the path to individual freedom and the reclamation of your identity. Together, we can bring down The ULTRA!
What to expect:
motivational talk led by an OMEGA Dragohmfly!
evocative video content!
live music performance!
a chance to win prizes!
a whole lotta truth!
Don't wait another day to start living the life you deserve. Throw off the shackles of ThotBot forced upon you by The ULTRA. Schedule the first day of the rest of your life. Join us for REMEDIATION, a program developed by OMEGA.
---
This immersive theater and live music event is one of several Episodes from the ThotBot Storyverse created and performed by Rebecca Kopycinski. Follow on instagram. This project is made possible by a Live Arts Boston grant from The Boston Foundation.